Your Real Estate Resource!
This blog is for buyers and sellers in the Roaring Fork Valley and beyond! Come back every Wednesday for new Real Estate tips and discussions!

5 Beautiful Tricks To Making Your Backyard a Sanctuary
Creating a space outdoors for yourself to enjoy is a vital part of making your home feel like home! Especially here in the Roaring Fork Valley, being able to enjoy the fresh mountain air and sunshine is one of the nicest gifts to give yourself. This week I am going to give you five tricks to making your outdoor space a beautiful sanctuary!



This is SO important if your outdoor area is just a flat yard! Add some extra foliage by planting a few trees and bushes. Make your yard pop with a flower bed or two, and add some color to your deck/patio with some potted plants. Not only will this add some life to your space, but it will also make you want to spend all of your time Quick read more or view full article out there!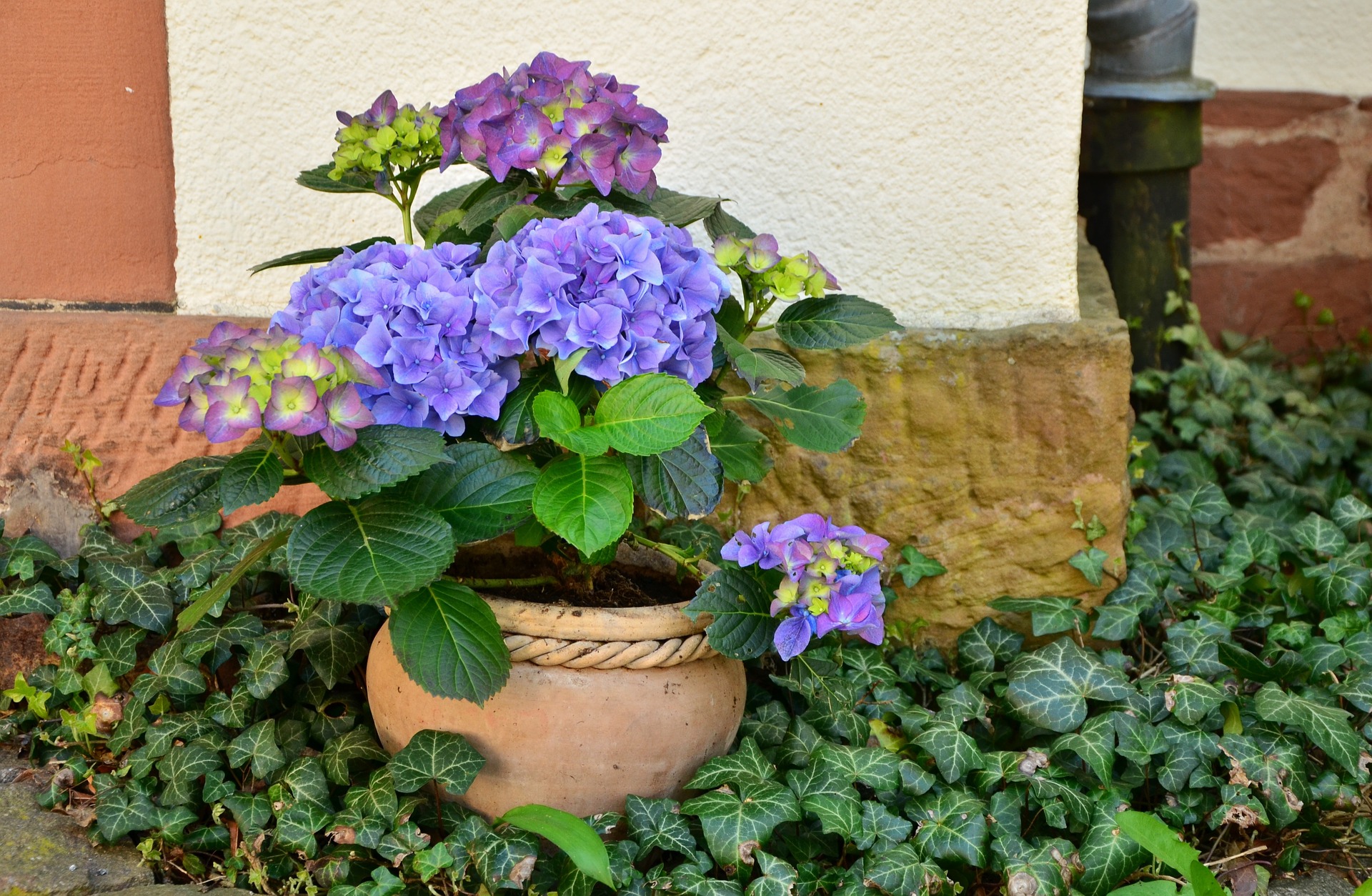 For some of us, we have property that allows us space from other people and houses. But, not everyone has that luxury. For those of you with close neighbors, you can create privacy in a few different ways. Grab a privacy screen to hang from your patio, or create a "living fence" by planting trees and bushes around your desired area. If you already have a fence, spice it up with some new color, or add some vines to make it feel more natural!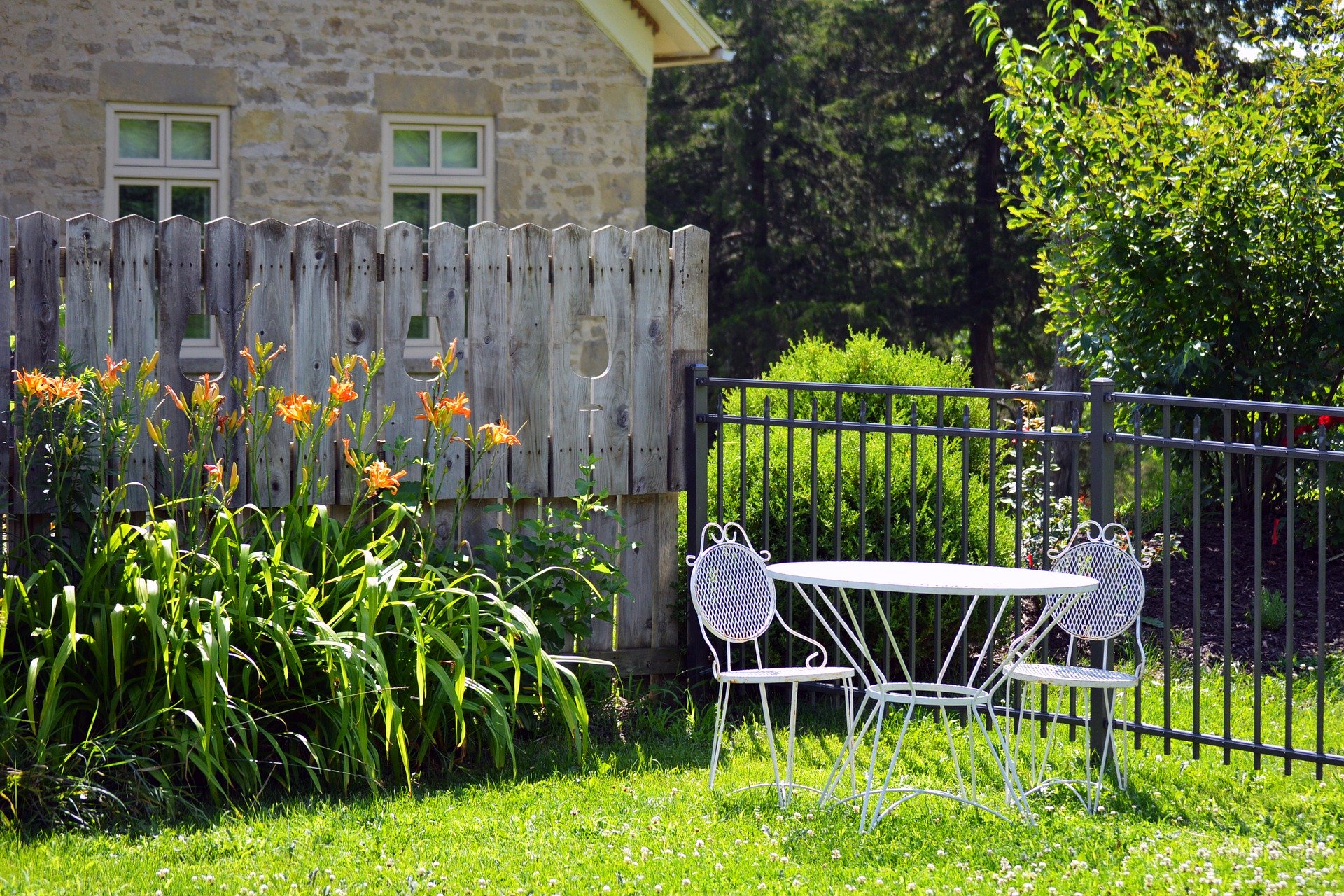 Quick Tip: Hanging some outdoor curtains can be a great, budgeted, way to do this too!
Give your yard that personal touch by adding some yard art! Go bold with colors, or calming with simple pieces. While you can always shop online, I would suggest going local. Support your local artists and showcase their work in your space. Not only are you supporting the community, but this gives a story and a connection to your piece!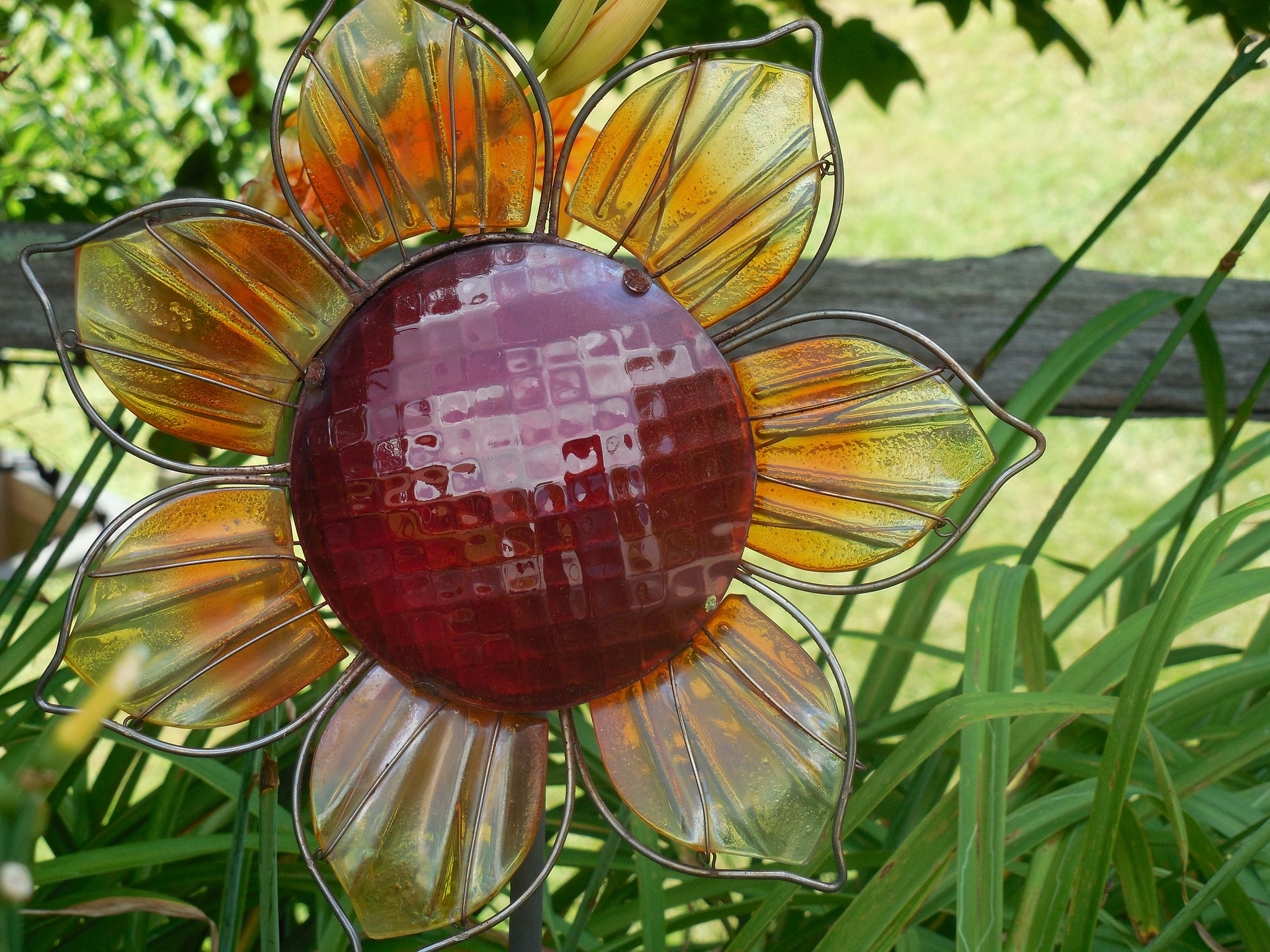 No matter what you do to your sanctuary, make sure you have a spot to call your own. Maybe you plan to have a lot of meals outside and want to set up a table with chairs. Or perhaps you are more into relaxing out in your space—in that case, find a comfortable hammock or hanging chair. Regardless, give it your personal touch—make it your special spot.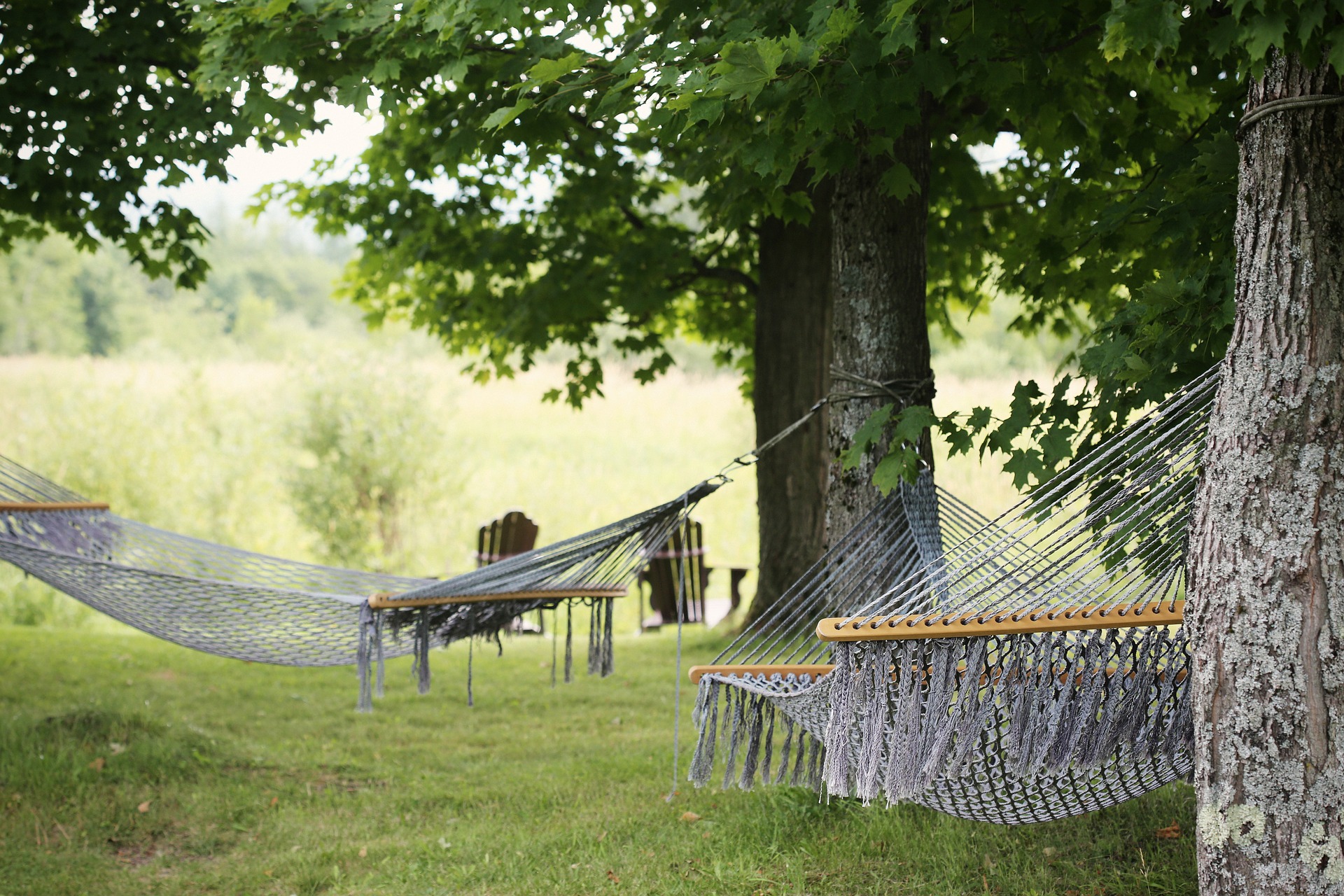 Creating a small or medium-sized garden can be a very therapeutic experience. Maybe it is just a small herb garden, or a place to grow wildflowers. Or maybe you want to go all out with a vegetable patch. Regardless of what you choose, having a calming project to work on outside can be a very relaxing and beneficial thing.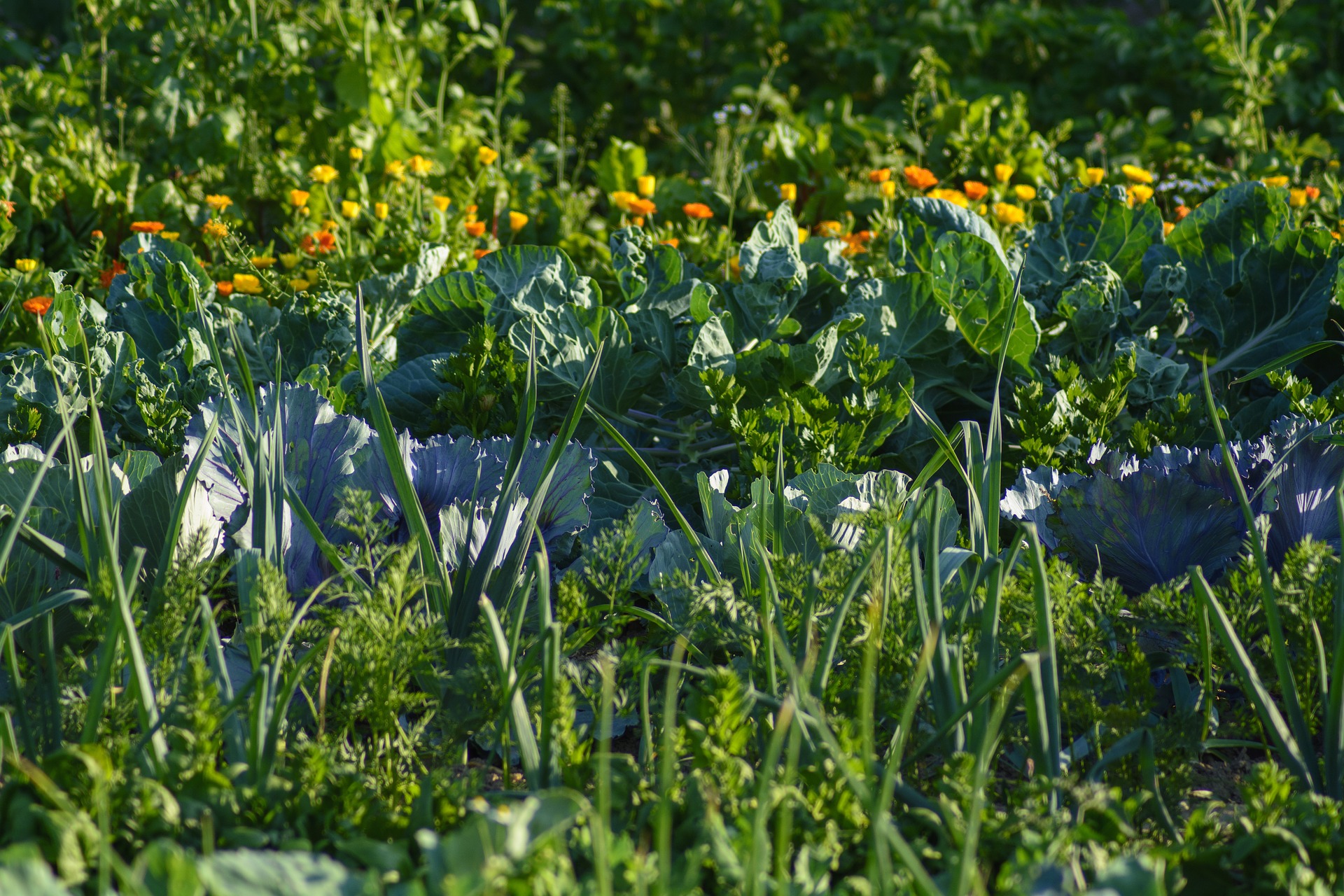 Whether you live in a large open space or a town house with a small yard, creating your outdoor sanctuary can be a very rewarding experience. Make yourself a place where you can sit back, relax, and enjoy the beautiful Colorado day!
Read Less
Top 10 Tips for Home Buyers

Buying a house in one of the largest financial commitments you will make in your lifetime, which is why it's vital to make the right decision to fit your lifestyle and needs. When you are finally ready to sign the papers and move in, you want to be confident that you made the best choice! Below are the top 10 tips I like to tell people when they are looking into buying a home.
1. Get Pre-Approved and Aim for a Fixed Rate
There are
two
very
important steps in the first stages of the home buying process: getting Pre-Qualified and Pre-Approved. Pre-qualification is the first step, and is something anyone can do. (Read more about getting
pre-qualified
Quick read more
or
view full article
target="_blank">

here

).

Whereas

, getting

pre-appoved

means that you have a lender who has signed on with you. Comparison shop to get the best mortgage and aim to get approved for a fixed rate. This means that the market's fluctuations will not affect your interest rates.
2. Budget Your Down Payment
Many
lenders will
require
you to have a down payment as it financially incentivizes the buyer to stick with the purchase.
Just
think, if you had put $20k down, you would be far less
likely
to sell and move than if you hadn't yet invested any money. But the down payment can work in the buyer's favor too! The more money you put down, the less interest you will have to pay in the long run.
Many
lenders ask for at least 10%, but if you can do more, your future-self will thank you.
3. Check out the Neighborhood
When buying a house you are not
only
moving into a new space, but also a new area. Checking out the neighborhood is a vital part of the home searching and buying process. Make sure you like the feel of where you live—you will be spending a lot of time there. Check out the local amenities, see what your commute feels like, and how close is your house to the supermarket.
Additionally
, checking out the schools is important, even if you don't have kids because it influences property value. You don't want to sign on a house
only
to find a
few
weeks later that the neighborhood is not the right fit.
4. Bigger Isn't Always Better
Many
people dream of owning a large impressive house, and for some that is a great fit to their lifestyle. But don't get caught up in the fantasy of having your own "mansion"—
especially
those buyers who plan to sell. If your plan is to buy and sell, make sure you are purchasing a house that is competitively priced. If you buy the largest most expensive house around, not
only
have you limited your selling options to a smaller pool, but you may risk limited appreciation. In other words, if you
purchase
a house that is $200k more than the surrounding houses, it will take longer for your house to appreciate in value.
5. It's Easy to Fall in Love—But Listen to Your Gut
When in the market to buy a new home, it's so easy to fall in love with a certain house. But be weary of this, buying based on emotions can lead to overlooking red flags and poor financial decisions. We all know the advice, "trust your gut"—and that is something you should always do when deciding on a
purchase
this large. Go with your instinct—you may love the idea of the house, but if your gut feeling contradicts your emotions, always acknowledge that.
6. Spend the Extra Money and get a Physical
When you are budgeting, set aside some extra money to hire a home inspector. Again, in the long run, it's worth it. When buying a car, most people get it checked by a mechanic—this is the same thing. Make sure that you are not missing any details by bringing in an expert who has your best interests at heart.
7. Your

Main Focus

: What is Important To You?
It's
very
easy to get caught up in the features of a house: m
aybe
it's the high-tech kitchen, or the luxurious bathroom. Regardless, a buyer needs to take a step back (don't make emotionally-based decisions) and list out their needs. Make sure that your soon-to-be home fits your basic needs and wants, and once
all of
those boxes are checked, then start to enjoy the unique features of the house and property.
8. Buy to Improve Your Life, Not To Get-Rich-Quick
There are
house-flippers out there who are
very
successful, but if a buyer is in the market to find a place to live, then buy with your best interests in mind. This is not to say you shouldn't consider the appreciation value and selling potential, but the market is too unpredictable to buy
only
for potential financial gain. Buyers who are trying to find a place to live need to
prioritize
their needs first.
As a general rule of thumb, think about living in the house you are about to buy for a
minimum
of five years. Buying a house is a
huge
financial commitment and is not something
many
people take on every
few
years. In fact, reports show that
many
Americans live in their house for at least a decade before selling.
10. Be Willing To Say Goodbye
This goes back to emotionally-based buying. Buying a house takes time, from the
initial
search to the signing of the paperwork can take months. It's easy to get attached to an outcome, but buyers must
remain
objective
. If your "dream" house fails the inspection, then chances are it
really
wasn't the house of your dreams. If the seller's don't accept your highest offer, then don't put yourself into an unstable financial place for the wrong reasons. Bottom line: Don't be afraid to walk away and say goodbye, the right house will come to you at the right time.
Read Less
What Credit Score Do I Need As a Homebuyer?


Your credit score is a vital number when it comes to the homebuying process. It will dictate your ability to get approved for a loan, your intertest rate, and, in certain circumstances can qualify you for certain purchases. This prompts the common question: What credit score do I need when buying a home? For some, it may even bring up the question, what steps do I need to take to improve my credit score? Find the answers to these questions and more below!
---

What Credit Score Do I Need As a Homebuyer?
The majority of lenders have a baseline credit score that they use to determine whether or not to accept a mortgage applicant. For many lenders, this baseline is Quick read more or view full article 680—and that is the lowest you want to have when applying for low interest rate. If you are hoping to get a really great loan and interest rate, a score in the 700's is what you want!
For most lenders, 700 and above is fantastic and will open up many poential doors for you, where as a score of 680 is considered adequate. If the credit score is anything lower that 660, that is when the buyer will run into trouble: high interest rates and possible rejection.
When a lender takes you on and gives you a mortgage, they want to know that you are good to pay it back. The higher your credit score, the more trustworthy you will seem to the lender.
Note: This information relates strictly to conventional loans. There are other ways to attain a mortgages, such as a Federal Housing Administration (FHA) or a VA-backed loan. These methods do not require as high of a credit score and many will work with you even if your score is lower than 500.
---
What If I Have Bad Credit? Can I Still Buy a House?
For those whose credit score has dropped below the 500 mark, there is still an option avaialble: a subprime loan (aka 'bad credit home loan'). Many subprime loans have significantly higher interest rates than the options listed above (aka Prime Loans), and can have additional fees attached.
The option for homebuying is still open to you, however it will end up costing far more than it would if you had a good credit score and go with a conventional loan.
---
How to Improve a Bad Credit Score?
A credit score is not set in stone, and therefore, improving your credit score is do-able! One of the simplest remedies is to track your financial habits and make sure you are paying everything off on time (credit cards, student loans, car loans, ect.. ). See if there is anything you can pay down and/or try to settle any discrepincies found on your credit history.
There are many sites that will not only help you find your credit score, but will also give you tips on how to improve it. CreditKarma.com or Credit.com are great options!
---
Bottom Line
It is recommended to step back and take the time necessary to build up your credit score before applying for a loan. Not only will get better rates, but you will also save a lot of money in the long-run.
Note: For those that cannot wait and have to purchase with a bad credit score, refinancing is always an option in the future.
As you can see, this number will dictate a lot of your opportunities as a homebuyer. Start by checking your credit score and depending on what you discover, talk with a lending agent to find out your next step in the pre-approval process.
Read Less
The Quest: Where to Search for Your New Home!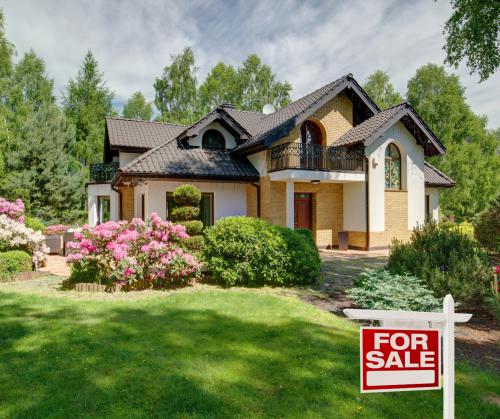 You are in the market for a new home and whether you are a first-time or fifth-time buyer, it is important to know where to look! With the first step out of getting Pre-Approved (read more here) out of the way, you are now ready to embark on the fun part of the home buying process: searching for your ideal home!
In the digital age, house hunting has never been easier with a variety of apps that will track market fluctuations and notify you when prices change. Below I will dive into a few of my favorite apps, as well as, Flexmls, an option that is available to you when you sign on with a Buyer's Agent.
---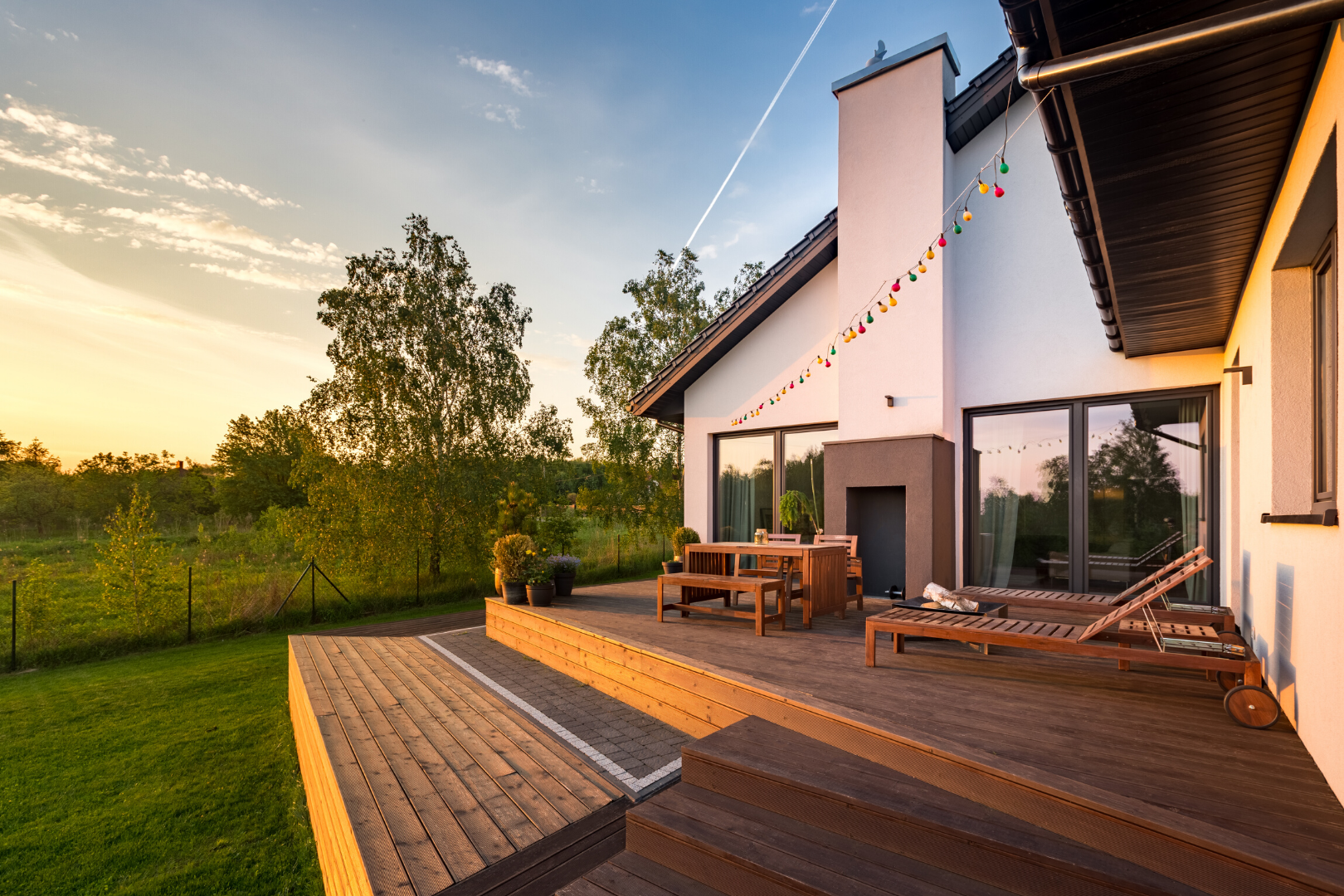 Zillow
Quick read more or view full article
is one of the leading databases for home buyers and sellers and with over 196M unique
monthly
users,
it is
a great place to start your search!
Zillow
gives each listing a
Zestimate
with their estimated market value, as well as an estimated
monthly
cost calculator.
In addition
to this, they
provide
the buyer with a myriad of information about the property including: facts about surrounding area, local school ratings, rental value, and public history of the property.
For those of you who have not been
pre-qualified
yet,
Zillow
does allow you to do this on the app.
However
, I would always suggest going with a local lender.
Like
Zillow
,
Trulia
is a fantastic, user-friendly database where you can explore listings in your desired location.
Trulia
also gives estimates, neighborhood information (including crime records), and the
option
to get
pre-qualified
on the app. One of the best parts of this database is
Trulia
Neighborhoods, where you can explore the area through pictures and amenities, and you can
really
get a feel for the local atmosphere.
Photo from Canva.com
Realtor.com is an easy-to-use and credible place to start your search as it's the official site and database of the National Association of
Realtors
. With listings being updated every 15 minutes from
multiple
listing services, and over 4 million listings, this database is sure to give you the most up-to-date and credible information!
Photo from Canva.com
Flexmls
Flexmls
is one of the best house hunting databases available,
however
it is
only
available to you when you work with a buyer's agent. A buyer's agent is on your side and works with you to find, view, and choose the perfect house. Your agent will be able to customize and filter the
flexmls
database to
only
show homes that fit your vision, budget, and wants. Even better, they can send those filtered listings right to your inbox! That way you are not weeding through properties that you don't need to see.
---
While
there are
many
other options out there (even including Facebook Marketplace),
it is
best to go with reputable online databases. Regardless of where you start your quest, and as you start to get an idea of what you want, sign on with a buyer's agent to help
ensure
that you have a positive and successful home buying experience.
Read Less
5 Different Ways to Spruce Up Your Space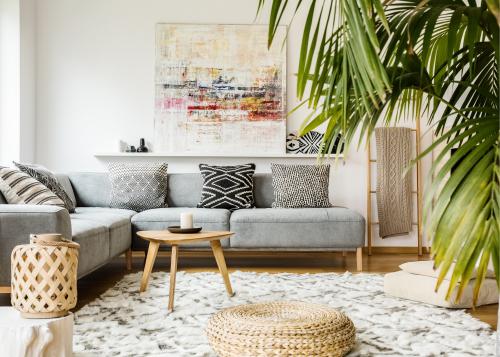 With many of us still working from home, it's no surprise that our houses are starting to feel a tad stagnant. In this post, my goal is to give you five different ways you can change up your space and reinvigorate your living/working area. With just a few simple adjustments, you will immediately feel the difference not only in work productivity, but also in mental clarity and happiness.
1. Throw open those shades
It's amazing how much a little sunlight can improve your mood and with summer in full swing, and there is no better time than now to turn off your overhead light and let the sunshine in! Elevate your mood and productivity, while saving on your electric bill. It's a win-win!
Freshen up your space by adding some new color, decor, or furniture. The options here are endless: from removable wallpaper to colorful slip covers, it has never been easier to spruce up your space on a budget! Looking for some inspiration? I highly suggest searching for inspiration on Pinterest.
Image by Canva.com
3. Surround yourself with some new greenery
Summer is the perfect time to add some potted plants and flowers to your indoor living space. Bring the outdoors in and enjoy the fresh look and feel of your space - not to mention the added oxygen! Check out your local farmers market for herbs to create a window sill herb garden or hit up your local garden center to find a variety of indoor plants to add color and personality to your space!
4. Change up the mood
Shift the mood of your room/house from the dark coziness of winter to a warm sunny feel! Store your thick winter blankets away and replace them with some lightweight throws. Add earthy tones to your living space: pick out some lightweight wooden decor and furniture to freshen up your house. With natural tones, you are sure to have a lighter and more airy mood in your whole space!
5. Embrace your creative side
Dig deep and get creative - this process should be invigorating and fun! Push your comfort level and opt for some bold colors or create a new vibe in your house! If renovating or buying new furniture isn't an option right now, simply rethinking your layout can do the trick.
Image from Canva.com
Regardless of what you do, lead with your happiness and mental clarity in mind. Make your living space a place where you want to spend most of your time. You will find that just a few simple adjustments can make a world of difference!
Read Less