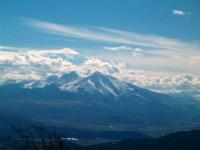 Do you anticipate to sell your property so you can move up, downsize or just get to that perfect place in the Valley? Toni Cerise can help! The market continues to improve by the year, there are buyers out there looking for the right home at the right price.
Toni can help you determine the best price for your home, market it for the greatest value, and stay with you till the process is at its end and your house is sold!
With the inventory of homes at a lower than average number currently, it is important to have an broker who knows real estate, the area and has proven herself in the market since 1986. Toni Cerise is that and more and will serve your needs well – call her today!